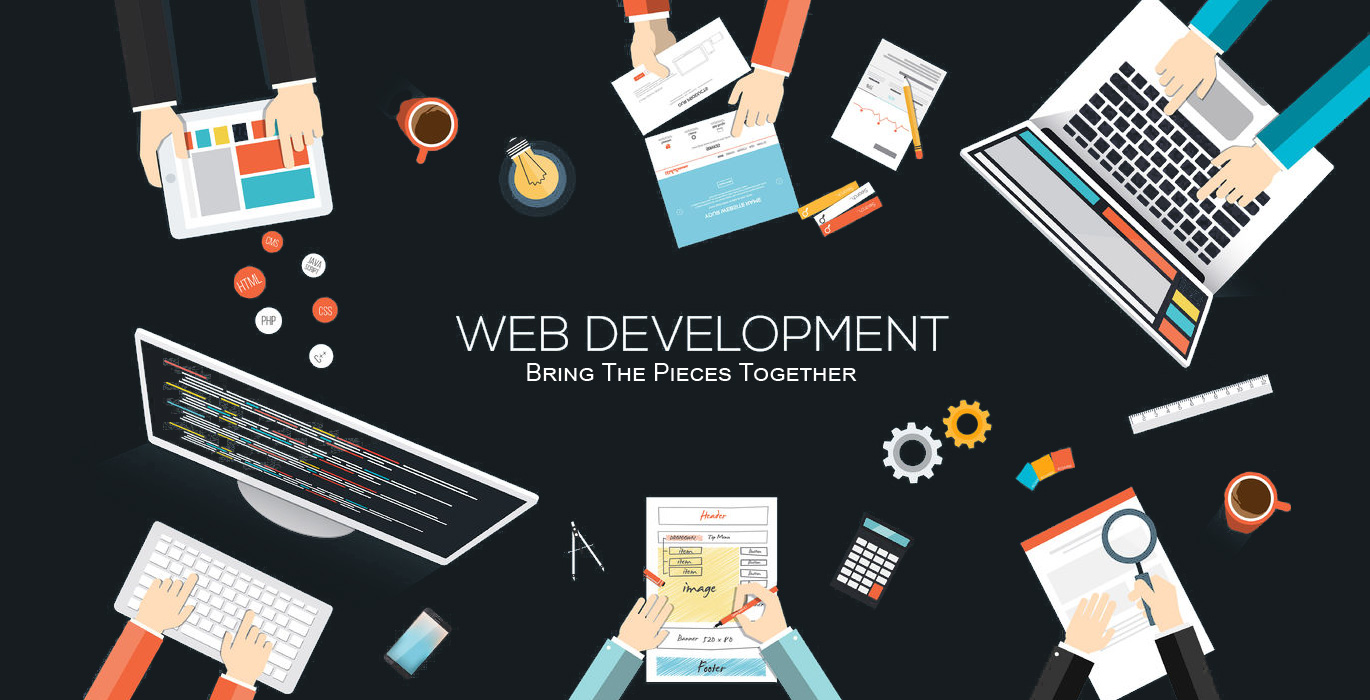 15 Sep

So, You Want to Build a Website
Should you hire a Freelancer or a Web Design Company?
It seems that every day we hear the same story: "I had this guy that was supposed to do my website, but that was two years ago and this is what I'm left with…." Now the details may be different, but chances are that you know someone, or are someone, that has wasted a few thousand dollars or a few months with a website designer with nothing to show for it but frustration and a general distrust of any web-related profession.
What do you want your website to do?
Before you even think about hiring a web designer (freelance or agency), sit down with a pen and paper and ask yourself, "What do I need?"
This list will be different for everyone. What are your goals for your website? Depending on the nature of your business, you may only need a landing page that will direct your clients to your social media accounts. Many business owners see their web site as a virtual brochure. They create it once and keep it out there simply to maintain a virtual presence. Or do you need want to put your website to work? Generating leads or even income with paid advertisements are things that many people do. Maybe you need a fully-integrated e-commerce website that will sell hundreds of products and process thousands of transactions.
Take a look at your list. These bullets will outline your interviews when you're consulting your prospective web design companies. Here are the some sample lists from two different companies:
Website 1
Information about Company 1
Contact page
Blog
Website 2
Selling 100+ different items
Shopping cart
Secure Checkout
Shipping
On-going support
New to Launch yesterday
Website 1 could do well hiring a freelancer. The website is mostly informative. Freelancers are great for simple projects. In fact, agencies will regularly pull in freelancers to supplement their in-house team for certain projects.
Pros and Cons of Hiring a FreeLancer
Pros
Cost
Customer Service
Work Directly with Developer
Cons
May not be available full time
No system for quality control
May lack ability for specialized task
Website 2, a large and complicated ecommerce site, most likely needs a web design company. When you hire a web design company, they will assign each area of the project to a specialist, projects often come together faster and require fewer revisions. These collaborative efforts typically have better results than projects handled by only one person. (This concept is called Division of Labor and is backed by economic theory as the most effective way to solve problems.)
Pros and Cons of Hiring a Boutique Web Design Company
Pros
Reasonable Pricing
Customer Service
Quick Turnaround
Cons
Feature limited based on company's resources
Pros and Cons of Hiring a BIG Web Design Company
Pros
Extremely organized – Never worry about "bottle necking" delays
Extensive experience
Cons
Can be expensive, compared to what you get for the money
All websites look the same
Impersonal
5 Most Important Factors to Consider When Choosing a Web Design Company
Cost
In web design, you get what you pay for. Freelancers tend to be less expensive, overall. And for good reason, they do not have to support a staff, facilities or infrastructure that an agency would have. At the same time, cost does not always trump quality, design and performance.
Time is a factor of cost as well. What is cost of not having a functional website? Hiring an inexperienced freelancer at a low rate can ultimately cost more than hiring a professional web design company if the freelancer cannot deliver a functional finished project within the deadline.
Many people are led in by promises of too-good-to-be-true pricing and quick turnaround times, only to have to start over months later, having wasted considerable time, energy and money in the process.
Experience
Web designers come in all shapes, sizes and specialties. While hiring a "specialist" can sound like a fantastic idea, there is a difference between someone who can copy a style and someone who can be innovative within a style. Freelancers tend to specialize in only one or two areas of either design or development, and very few have all the skills necessary to deliver complex projects like a full web design.
There are some terrific freelancers out there, but weeding through the "hobbyists" and part-timers can be a challenge. Agencies tend to work with a greater variety of styles and technologies, and depending on size, have greater combined experience than just one freelance developer. They will also be able to implement the best practices in each area, because each area is assigned to a specialist.
Resources
There is an assumption among the non-techy population that a web designer and a web developer are the same. While it would be great if this were true, it is not. A web designer is like a web developer in the same way an interior designer is like a civil engineer.
So which one did you hire?
For larger projects, agencies are better equipped to deal with a broader assortment of needs, including long term technical support and search engine optimization. Depending on the complexity of your project and your timeline, an agency has the resources to complete the most demanding projects.
Quality
Quality has many aspects- quality of service, quality of finished product, just to name a few. Nothing can leave a bad taste faster than hiring someone that is not dependable. And there are few things more frustrating than being delivered something that just did not match your vision.
Support
Even if you're a "techy" person, managing a website can be challenging. Not all websites are built to be self managed by the common user. And what happens if you move or rebrand? What if a plug in needs to be updated, or worse, what if something breaks or you get hacked? Access to ongoing support is a feature that many do not think about when building a website. There is no guarantee your freelance web designer will still be in business next year. Also, because he is only one person, he will most likely prioritize his newer, higher paying customers over your small fix. A web design company usually has several people available to address concerns down the road. A web design company can not assure you that someone will answer the phone (during normal business hours) but you are more likely to get a consistent rate. Yes, your updates may be handled by someone other than the person that built your site, but they will be handled.
Cost
Freelancer:
Lower Prices because Lower Overhead
Time
Freelancer:
Timelines can complicated because there is only one person.
Agency:
Can Meet Challenging Deadlines
Experience
Freelancer:
Specializes in 1-2 areas of design or development. May have little to no experience.
Agency:
Multiple employees means a broader range of experience and multiple specialties
Resource
Freelancer:
Limited. Most freelancers are a one-stop-shop.
Quality
Freelancer:
Varies. Most will deliver a quality product and work with you until you're satisfied.If your project is supplemental income, it may fall at the bottom of their priority list.
Additionally, they may be hard to reach by phone or email because of other commitments
Agency:
Varies
Review company portfolio for specialties and client testimonials.
Someone can almost always be reached during normal business hours.
Your website is your virtual storefront. Don't trust it to just anybody.