08 Jul

Blogging Platforms – Which Solution is Best?
Self Hosted vs. Third-Party Blogging Platforms
Although there are many blog hosting types to run your business blog from, there are two primary platforms that most businesses use:
Third-party blog hosting. These blogs are installed on a free Web hosting account, such as: Blogger.com, LiveJournal.com and Windows Live Spaces, or WordPress.org. Although these sites make it easier to blog, these are some of the drawbacks: they often have a high-volume of spam, they have limited customization options, and you blog resides under a sub-domain on their site, not a '.com' web address.
Self-hosted blogs are installed directly into an owner's account. The blog uses content management software, such as WordPress, instead of relying on a blogging website. In this set-up, you will be responsible for purchasing a domain and hosting account, configuring the blog, and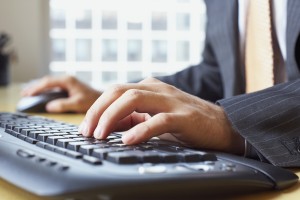 customizing it.
Self-hosting blogging platforms are the best choice for small business owners, as they give optimal control over a website.
Control
Third-party hosted blogs place your website under their domain, making it more difficult to migrate to your own domain later without losing traffic. When you begin with your own domain, you can keep growing your traffic without losing your hard work.
Branding
When you create a blog with your own domain name, you create a more professional image. Also, creating a relevant domain name is better for organic traffic results and search engine optimization.
Bandwidth
Will your blog include images, video, or graphics? If, so you are going to need a site with appropriate amounts of space and bandwidth to 'run' those applications. A third-party site is unlikely to give your business the space it needs without charging a huge premium. Aligning with an experienced web hosting company from the get-go ensures that you site is able to expand as your business grows.
Rankings
When you host your own blog, you have the ability to adjust the anchor text and URL code structure to enhance search engine results. This customization capability is often left out on third-party sites.
Revenue
Ever think of making it big one day and selling your blog? Well, you will not be able to if it is hosted on a third-party site. If your site is hosted on third party blogging platforms, any sales from advertisements generated on your site will go to them.
Support
In order to have continuous success, your business blog must have continuous uptime. This feature is not always guaranteed on third-party blogging platform sites. However, if you a hire a web hosting company to service your blog personally, then your website will be available anytime anyone visits it.
On self hosted blogging platforms, it may seem like more work in the beginning, you will be doing yourself a favor in the long run. Want the best of both worlds? You can always choosing a self hosted blog platform that is managed by a marketing agency, so you can have all of the benefits and none of the work.